Everyone is a Mom at Camp
by Lynn Pandiani
A more personal note to illustrate what a blessing AngelRide is to the families of the campers.
Moms want to move heaven and earth to make things better for their children, right? By "moms" I mean the 'village' it takes to heal a child.
A little background. Our daughter was injured at 7 years old with 3rd and 4th degree burns over 11% of her body leading to 5 surgeries in the first 6 weeks (plus 2 more years down the road), months of PT, pressure garments, tutors, and missed soccer games.
Our 'village' included a child therapist with trauma experience, a PT with burn care experience, and a very empathetic school staff. Our family and community were indispensable. The doctors and nurses at the hospitals and outpatient clinics were remarkable. We did everything possible to enlist the help of the most qualified to aid in her emotional and physical recovery…and we found such amazing people!
However, the experience that had the most significant impact on her recovery and life is The Arthur C. Luf Children's Burn Camp. Kelsey had not known another child who had burn scars until she went to Burn Camp. She met counselors who were burn survivors, firefighters, nurses, and caring adults. They created this loving you-can-do-it, let's-just-have-fun experience where she was not defined or limited by her scars, she was not different, she did not have to speak about her accident or how she felt…unless she wanted to. They simply provided a Camp where kids who had been through the same type of trauma could just be kids together. She gained emotional strength from that village because they knew firsthand what she was dealing with. Here we were ready to do anything, hire anyone to help her recover and this Camp was just what she needed.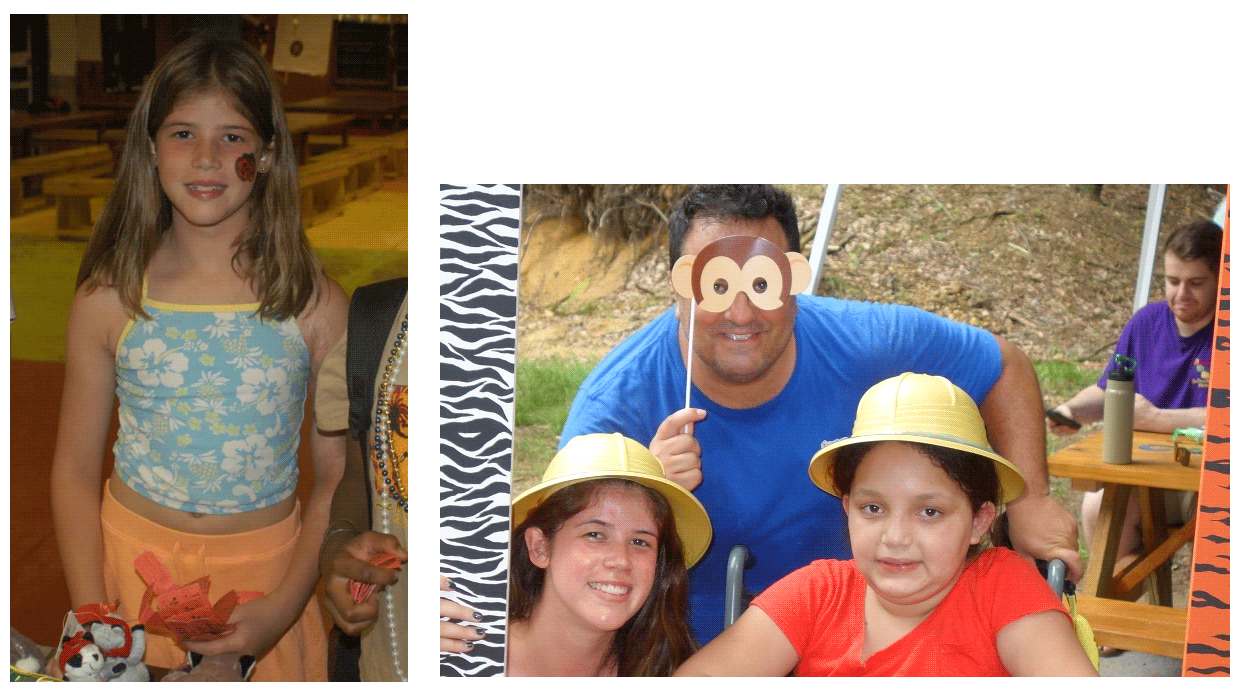 Kelsey was a camper for 11 years. She is now 26 and returns to Camp every summer to be that loving, you-can-do-it, let's-just-have-fun counselor for the younger campers. In a testimonial she wrote as a teenager, Kelsey shared: "As a kid, Burn Camp was the only place I was free from uncomfortable questions, staring strangers, and crushing insecurities. It is a safe environment necessary for many young burn survivors' recovery and without a doubt helped me to become the strong, confident woman that I am today."
We are grateful to the 'moms' who helped our daughter. The village of family and friends, emergency and medical professionals of all kinds, counselors, and campers too.
Over the past few years, Burn Camp families like mine have added another compassionate community to their village – AngelRide. Quietly devoting hours to training, volunteering, fundraising, and donating, AngelRiders are truly Camp 'moms'. You make an immense difference in the lives of young burn survivors. You really do.
A heartfelt thank you,
Lynn Pandiani
AngelRide volunteer
Burn Camp mom