Virtual Comedy Night
December 5, 2020 @ 8:00 pm

-

9:00 pm

EST

$20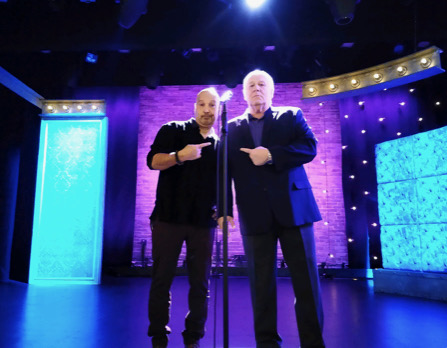 Invite friends! Get cookies! 
When your friends purchase tickets they will have the opportunity to share your name. If you "sell" the most tickets, you will win gourmet cookies baked with love and donated by The Flouring Cookie Company in Essex, CT! Yum!
(you will be sent a Zoom link after purchase!)
---
Meet the Comedians: Vin McElhone and Angel Rentas!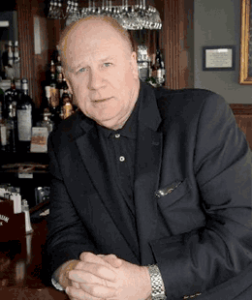 Vin McElhone was born in New Jersey but has lived in Connecticut ever since he turned ten. Due to an Irish Catholic upbringing, his stage persona reflects his self-deprecating demeanor as well as a very conservative view on marriage, kids, politics, sports, travel, current events, family upbringing, and all other influences that have forced him to express his hilarious and genuine observations.
He stays busy with such things as keeping up with his two boys, couch coaching the NY Giants and Mets, possibly selling some 1/2″ Polycarbonate sheet, and making his wife the happiest woman in the state of Connecticut. He continues to travel performing at clubs all over the country. He is very popular at the corporate level, where he relies on his experience as a plastics salesman for "customizing" a company's needs for sales meetings, fundraisers, retirement dinners, etc. His work is extensive in political fundraisers, state and town social functions, and private family parties.
Mr. McElhone's act has an adult overtone to it but is certainly not considered to be overboard for the average "American family." Vincent much prefers an audience whose tastes are for creative humor as opposed to graphic language.
---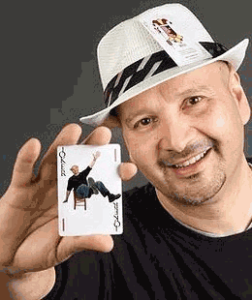 Angel Rentas started stand up in 1982 to help pay for his college tuition. This was when he had hair, so you know that was a long time ago. His mother was a practicing Spanish bilingual Catholic that could make you feel "guilt" in 2 languages. In 1967 his family moved from Puerto Rico to Connecticut. Angel's comedy is based on his experiences growing up in a multicultural environment filled with colorful characters and the everyday silly observations of life. After becoming a Nurse Practitioner in Cardiology, he has helped raise over 20,000 dollars for different charity groups through comedy shows along with other healthcare providers.